Dr. Stephanie Duffey • Jun 15, 2020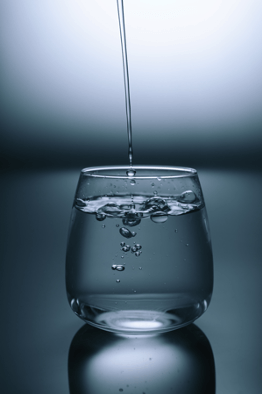 With summer upon us and the outside temp heating up, I thought I'd pop in with this blog post all about drinking water! Do keep in mind that it's important to stay hydrated all year long (not just during the warmer summer months). Here, I'll break down everything you need to know—from the important role water plays in keeping you healthy, to tips for meeting your daily intake needs.
What's the deal with water anyways?
As crazy as it sounds, did you know that up to 60% of the adult human body is made up of water!? Check out this break down of the water percentages in your body:
Brain and heart = 73% water

Lungs = 83% water

Skin = 64% water

Muscles and kidneys = 79% water

Bones = 31% water
So why does all this matter? 
Water not only helps your body stay hydrated, but it also keeps your muscles and joints lubricated for maximum efficiency. Water is beneficial to other systems too because it:
Regulates our internal body temperature by sweating and respiration

Helps transport oxygen all over the body for a healthy heart

Assists in flushing waste and preventing constipation

Acts as a shock absorber for the brain and spinal cord

Forms saliva and aids in digestion
How much water should I actually be drinking?
Now, to answer the question you've all been waiting for! How much water should you be consuming on a daily basis? The amount varies per person but the easiest way to think about it is to aim for half your weight in ounces of water.
So let's say you weigh 150lbs. Your water intake should be right around 75oz. Another factor to pay attention to is activity level. If you exercise often and sweat a lot, you'll want to consume even more water to replenish yourself. You can perform a sweat test before and after exercise to see how much you've lost through perspiration. For every pound you lose, that's an extra pint of water you need to drink.
Tips for getting your H20:
Sip your water throughout the day rather than chugging it all at once and always keep a bottle with you (Hint: If you're thirsty you're already dehydrated).

Use water as your main source of hydration (Drinks that are high in sugar or caffeine can actually dehydrate you).

Check the color of your urine (It should be pale and clear rather than dark and odorous).

Try infusing fruit into your water for a fun and refreshing flavor.

Incorporate liquid-based fruits like grapes and watermelon into your diet (these provide hydration too!)
​I hope you found this post to be helpful. Questions or comments? I'd love to chat with you!
back to all posts