Stephanie Duffey • Jul 06, 2020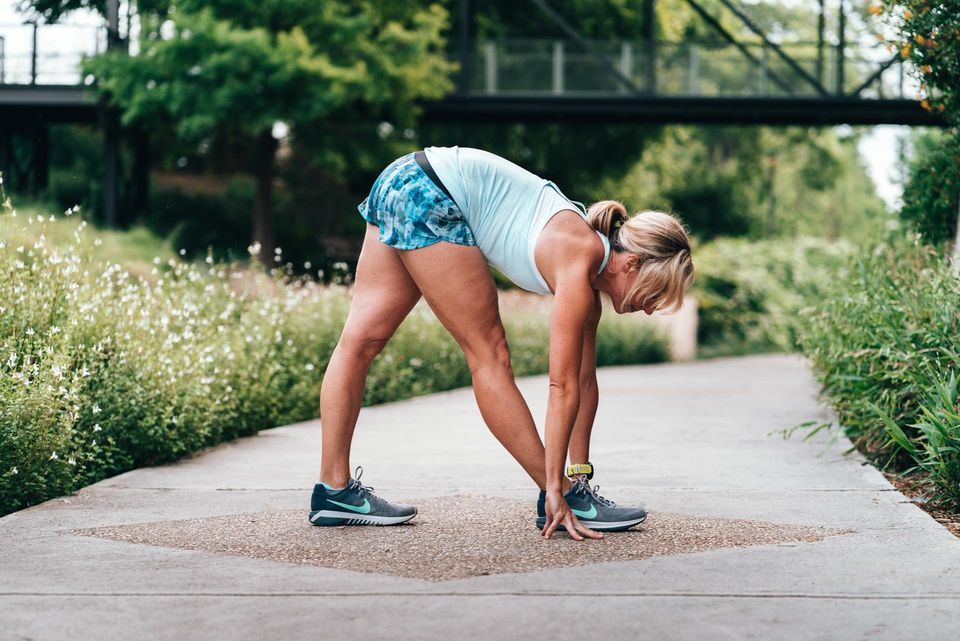 As a physical therapist, I hear complaints all the time related to tight hamstrings. In fact, the hamstrings get a bad rap for always being the problem muscle, but if we take a closer look, you'll find that your hamstring tightness may just be a symptom of another issue. Here, I'll break down my top 8 tips for relieving tight hamstrings and preventing future pain in this muscle group.
1. Don't be a sloucher. 
Poor posture can be a huge contributing factor for hamstring tightness. When you arch your back, you're actually putting more strain on your hamstrings to help hold you in that position. Instead, focus on stacking your ribs over your pelvis. Your hamstrings will thank you!
2. Be a belly breather.
Being a belly breather goes hand in hand with keeping good posture. When you stand properly, your diaphragm works more effectively, enabling you to breathe better while creating stability and activation through the core. 
3. Keep your core strong.
When you stay mindful of your posture and breathe through your belly, you're activating your core. In addition to following tips 1 and 2, it's also important to specifically target the core as a muscle group. Tight hamstrings could be compensating for a weak core, so make core part of your weekly training routine. Here are some of my favorite exercises to work those abs (Plus bonus side effect: You'll look great in your swimsuit!)
4. Keep your glutes strong.
Remember in tip 3 when I said that your hamstrings could be compensating for a weak core? The same is true with your glutes. The more you train the glutes and core, the better off your hamstrings will be. So share the love with other muscles groups. Download my Runner's Prehab Guide for some of my favorite moves for strong glutes. (These are great exercises even if you don't run!)
5. Don't be a "sitter."
This one's for all my peeps with desk jobs. When you sit all day, you put your hamstrings in a shorter, tightened position. Take advantage of this quarantine and break up your day by going for short walks so you don't get stiff. It's also a great way to take a mental break!
6. Remember the hammies in your strength routine.
Fun fact, tight muscles do NOT always equal strong muscles. If your hamstrings are tight, it could actually be a sign that you need to strengthen them. Try some of these moves for strong hamstrings.
7. Practice dynamic stretching before a workout
You've probably heard this before but it's incredibly important to move while you stretch to prevent cramping and better protect your muscles. Try walking hips swings or some of these exercises to set yourself up for success before your workout.
8. Foam roll after a workout.
One of the best ways to release knots and trigger points is foam rolling. It's an awesome recovery for your muscles after a run or workout and provides a deep release while preventing muscle tension and pain. Do your muscles a favor and show them some love after you make them work! Here's my favorite foam roller.
back to all posts