By: Dr. Stephanie Duffey • Feb 17, 2020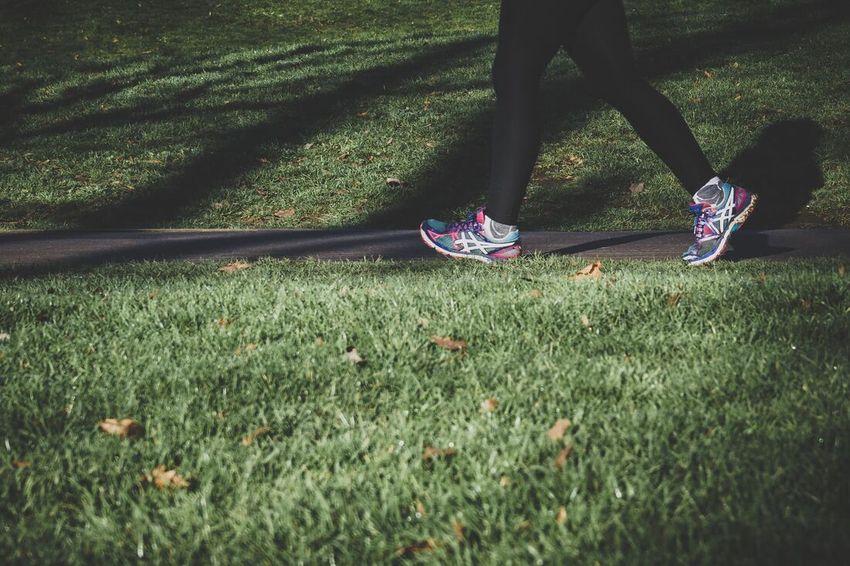 If you're a serious runner, you probably go through shoes pretty quickly (I know I do!) Or if it's been a while since you've replaced your shoes (over 300-500 miles) it's probably time to consider a new pair. But before you do, READ THIS POST! I'll share my tips for identifying the right type of shoe for you based on the level of pronation in your feet.
WHAT IS PRONATION?
​
Let me start by saying, pronation is NOT a bad thing–it's normal and it occurs when your foot absorbs shock as it makes contact with a surface. Pronation is essentially the natural process your arch follows from a lifted position, to a flattened position when you're walking or running. When selecting the proper running shoe, you'll want to pay close attention to your gait, which can show a pattern of neutral pronation, over-pronation, or supination (under-pronation).
OVER-PRONATION
Causes: Excessive, or over-pronation is when you pronate too much, too quickly, or stay in pronation for too long. This could happen naturally if you have flatter feet.
Symptoms: You could be experiencing tendinitis, shin splints, runner's knee, or plantar fasciitis.
Shoe Recommendations: You'll need a pronation control or stability shoe. The inner part of the shoe should have a thicker material to support you. You may consider brands like Brooks and 361. You can also try an insert for additional support (I like Powersteps), however don't just jump to inserts right away. When your running or walking shoe is properly selected, it should give you enough support. 
UNDER-PRONATION
​Causes: Under-pronation, or supination occurs when you have a more rigid foot that isn't absorbing shock as well as it could be. This could happen naturally if you have a higher arch.
Symptoms: You may be experiencing general joint aches and pains.
Shoe Recommendations: You'll need a nice, cushiony shoe that's shock-absorbent. You could explore New Balance, Hoka, and Mizuno shoe brands.
OTHER TIPS
No matter what level of pronation you have, I recommend going to a shoe store where they watch you walk or run on a treadmill to see how your foot looks and feels in a shoe. Make sure you're comfortable. When you find a shoe that you like, stick with it, but I'll caution you to pay attention to the shoe production quality over time. Often, companies will switch up the production and this can definitely make a difference.
This post should help you find a running shoe that's right for you! Need help identifying your foot type and what type of shoe would be best for you? Let's chat!
back to all posts